Evolution Travel Reviews: In 2015, David McCovey founded Evolution Travel. The company's Las Vegas partner is Archer Travel Service Inc. Archer Travel Service has nearly 60 years of experience. Evolution Travel is a cloud-based travel business that allows customers to offer holiday packages while working from home. The organization offers training, sales support, and enough encouragement to help you start a new home-based travel business.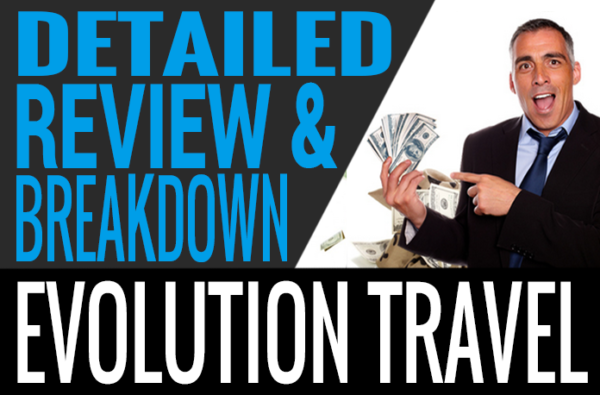 So, what's the story?
First and foremost, this is an MLM business. Second, you will be approached by another member who will invite you to join the firm and add you to their downline. Membership costs $30. The company requires a monthly payment of $69.95. Your membership dues have arrived. The business does not sell its own goods. You will be promoting the travel discounts, packages, and coupons of another company. You'll be selling hotels, flights, car rentals, concerts, sporting events, and theme park tickets. You can provide Disney, Carnival, Royal Caribbean, and United Vacations packages, as well as Universal Orlando packages, as a result of these collaborations.
What is the benefit?
If you have a knack for finding and keeping staff. Free cruises, travel points, cash, and even retail rewards are available. These incentives will be used to attract new independent travel brokers. The membership package will be your main product. You'll have to recruit fresh people into your downline. This is how you'll make money in this business. You must note down the names of possible new members when you first join the company and pay for your package. You must now individually contact each of them and invite them to join.
How to Earn Cash
You can make money as a professional travel agent in the following ways:
You'll receive 90% of any sales you make.
You must create your own professional website utilizing the template provided by the provider. As a result, you must pay for website hosting and a domain name on an annual basis.
You will be trained and assisted in growing your company.
They'll provide you with a list of travel discounts. There are travel offers in the directory.
You will receive numerous tax benefits.
You can earn money by purchasing travel packages, discounts, and coupons. You'll need to recruit more people to join the business as downline members. You must purchase the Professional Travel Agent Package in order to join.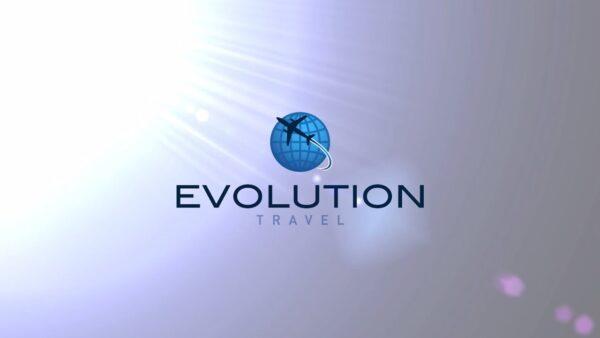 Sorry, but
There are numerous unhappy customers who purchased a travel package from one of the company's reps. The complaints range from pricey meals to not receiving a box after paying for it. This business has been labeled a rip-off. When they attempt to contact their travel agent, the agent disables their email and refuses to reimburse or communicate with them. Many consumers are unsatisfied with their travel plans, and the company has a bad reputation.
Is it a problem?
The major aim of this company is membership recruitment, not holiday packages. A pyramid scam, according to the FTC, is a business that concentrates on recruiting members rather than selling legitimate items. Customer satisfaction is not a top focus for Evolution Travel. This company has not yet been identified by the FTC as a pyramid scam. If enough people report this company as a pyramid scheme, the FTC will investigate. To take part in Evolution Travel, one must first learn how to do so.
Follow these actions to make the application process go more smoothly:
Fill up the online application form with your contact details.
Make certain you don't lose track of your password.
The user must read and agree to the terms and conditions.
Finish the payment process.
EVOLUTION TRAVEL'S PTA (Professional Travel Agent)
To become an Evolution Travel Independent Business Owner, you must pay a one-time fee of $49. You will also be charged a $69.95 monthly administration fee. This covers the cost of developing a website on which you can market and sell your services. I think the $69.95 monthly price for business upkeep is outrageous. I also believe that working as a travel agent without formal training is a bad idea. In my opinion, the monthly fee should be reduced.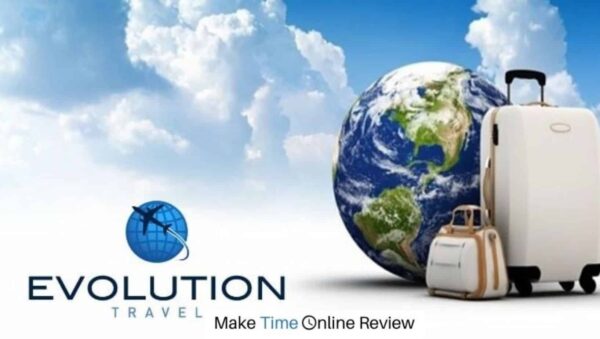 Unlike other MLMs that offer real products that can be returned if you don't sell them, Evolution Travel does not offer refunds once you've begun. Travel Complaints Have Changed Over Time Is a collection of the most current and critical concerns that travelers have encountered. Let's take a look at some of the Evolution Travel complaints we identified, and you determine whether they're deal-breakers or not.
Previously
Almost everything about Evolution Travel is identical to Paycation, which went bankrupt in 2014, the year before Evolution Travel even existed. People paid their Paycation monthly memberships expecting commissions and benefits but instead ended up losing money. The involvement of David McCovey in both systems casts some doubt on Evolution Travel's future.
It's time to recruit!
Because of the undisguised emphasis on recruiting and the lack of any true travel-related training or services, it looks to be an MLM scheme. MLM schemes can be a terrific way to make money for people who know what they're doing, but they can also be a tremendous letdown for those who want to work in the travel industry. A company's primary focus on recruiting, according to the Federal Trade Commission, is a red flag for a pyramid scheme.
Income Non-Disclosure
Keep in mind that Evolution Travel is an affiliate of the Archer Travel Group and their sales arm, so keep that in mind when considering the 80 percent commissions. Commissions are computed as a percentage of net profit after Archer has paid Evolution, and those margins might be razor-thin. Because they don't reveal package prices or income statements, it's difficult to assess travel commissions. It's difficult to join anything when you don't know how much money you'll make.
My Thoughts On This Company:
To open a home-based travel business, you'll need a license. You must complete an online course to obtain this license. This education, as well as the license required to establish your own home-based travel firm, are not mentioned. The website will give you a ready-made website. You must purchase web hosting and renew your domain name on an annual basis to keep this site online. This can be expensive depending on who hosts your site. The company requires a monthly payment of $69.95. For what you get, this is an extremely high price.
Furthermore, you must pay for your own website hosting on an annual basis. This adds up to a significant investment unless you can attract new members to your downline. The business is structured as a multilevel marketing organization, yet it operates as a pyramid scheme. They do not sell a product and only attract new members. The company does not sell its own items. There are a lot of disappointed clients and complaints with this company.
Conclusion:
The Federal Trade Commission has not yet declared this a pyramid scheme. The longer a corporation is in operation and only recruits new members, the more this status can change. This is an exceedingly expensive business due to the monthly membership charge and web hosting requirements. Remember that you will need a license to operate your own home-based travel business. This means that in order to obtain this license, you must first complete a course. Agents have so far made money by recruiting new members.