Chris Packham Dad Passed Away: Autumnwatch host Chris Packham opens up about his father's health crisis 'We were afraid,' one of us recalled. Autumnwatch viewers were given a glimpse into Chris Packham's 'terrifying' ordeal when it came to his father's Health earlier this year. This week on Autumnwatch, Chris Packham has been updating viewers on the badger set in the New Forest, close to his home.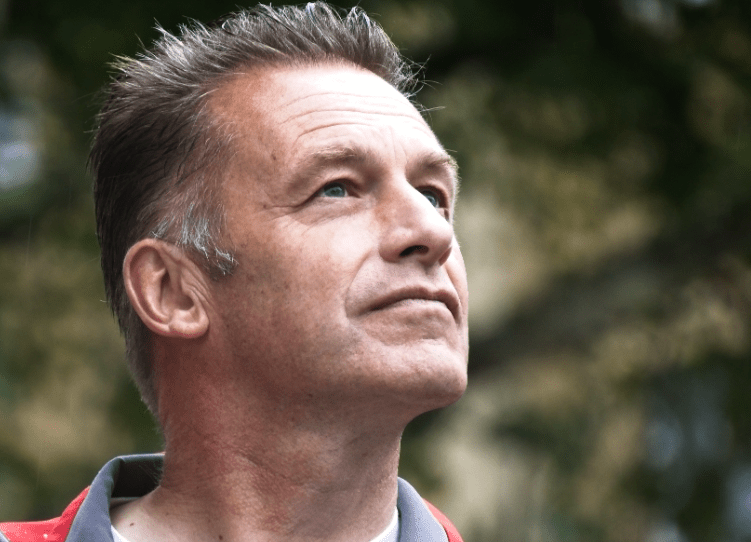 It began with footage of a badger on the prowl for food: A BBC Two nature show recently featured a segment in which the host talked about finding comfort in the woods and the wildlife that lives there during a period of personal difficulty. 'I have to tell you, I've got a tremendous passion for this patch, and that enthusiasm developed this spring because I've never spent so much time in this patch on my own, to connect with nature, as I have this spring.' While the lockdown was frustrating and confusing, we were most concerned about my father's safety. "However, in order to provide some light respite, I ventured out into the woods and began visiting the badger set there every evening.
A truth-seeking global news organization like the Guardian is important in these dangerous times. Our work is free of commercial and political influence because we have no shareholders or wealthy owners. With our independence, we are able to investigate, confront and expose people in power when it's never been more critical. Even though we came from a working-class background, my parents could not offer me everything I wanted, but they did give me a great amount of time and energy. In light of this, I was grateful for the fact that raising children is a lifelong commitment that can never be matched.
Chris Packham: My family's values importance
The naturalist discusses his father's ramblings, his connection with his fashion designer sister, and his parents' high standards. In 1977, when I turned punk, my relationship with my parents deteriorated. Dad was an Englishman with a very stiff upper lip. As far as he was concerned, his son's decision to wear bright blue pants and pink shoes and dye his hair black was completely out of character. He was appalled. It was not the cause for which his father had fought and died in the First World War.
Of course, I hoped he would find it repulsive. My father and I used to get up early every Sunday and travel out into the countryside to search for wildlife or historical artifacts. When we got into an argument, I would still wake up and wait at the gate on a Sunday morning. Leather pants, blond hair, and my binoculars would be my attire. My father always wore a tweed cap. We'd go for a walk in the countryside, eat the cake my mother had cooked, and then drive back to our respective homes. There were days when we couldn't talk because we had fought so hard the previous day. That, however, was not going to keep us from having a good time together.
Dad had worked as an engineer for a maritime company and had previously served in the merchant marines. When I got home, dad felt it was his obligation to help me continue my education because he thought school was only for the basics. Encyclopedias were used to teach me how to read. My dad used them to put me to the test. Today, I can still picture the structure of those books in my mind. We've probably gone over them a million times.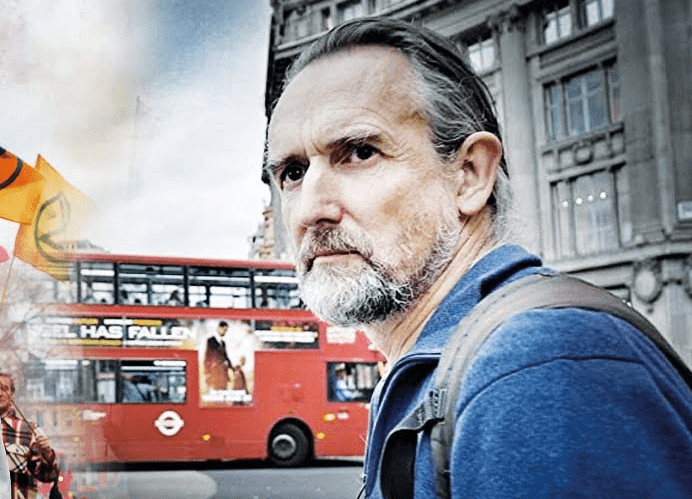 Get Along Despite our Differences
My mother, who was a stay-at-home mom, was more concerned with the social aspects of things. My interest in art may have been sparked by her habit of taking me to art shows. When I was a kid, I used to go to Southampton City Art Gallery and imagine myself in the paintings' worlds. I'm four years older than my younger sister, Jenny Packham, a British fashion designer and entrepreneur.
We've always been able to get along despite our differences. His favorite cardigan was an old olive green zip-up that he wore often. A cream-colored knit design covered the top half of the garment. Toss it in the trash, and my father will dig it out of the recycling bin. These exchanges dragged on for months and years. In my early twenties, my sister and I came to the conclusion that enough was enough for one Christmas. Finally, in the garden, we constructed our own Wickerman and dressed it in a cardigan. My father asked, "Goodness me, what's that in the garden?" After springing into action, Dad made his way over to the glass, where he saw his cardigan smoldering in the reflection. He handled it quite nicely.
Neither my parents nor my sister nor I ever seemed to satisfy our elders. Never once did they express their joy for what we had accomplished. Even though it was a challenge, my sister and I persevered because we wanted to please them. Although it was ingrained in me from a young age, nothing I've done has ever been good enough for my parents. In a strange way, I'm thankful for them — unquestionably, they were the driving force behind my success.
About Family Relationship
My 20-year-old stepdaughter Megan and I have a very different kind of relationship than I did with my biological parents. Though she isn't biologically related to me, we have a lot in common. The impact of our time together has been great. It caught me off guard. Seeing it for the first time has been an eye-opener. It was crucial to me that Megan was raised in a home full of animals. I wanted her to have a positive relationship with animals and be able to converse with them.
During Megs's fifth birthday party, I smeared her face with jam and had wasps lick her clean. For as long as I can remember, I've feared wasps. A tiger scratched her and a meerkat bit her. There's also a snake. After she'd stopped crying, we cracked jokes about it. However, I had not anticipated that she would opt for a major in biology or zoology. She has a strong belief in the importance of animal welfare. She's currently working for a nonprofit in China, providing enrichment for bears rescued from bile farms. Thank you so much for everything you've done for me.
We'd like to ask you for a tiny favor. Daily, tens of millions of people around the world rely on the Guardian for unbiased reporting, and we now have subscribers in 180 countries. Access to knowledge based on science and truth, and analysis based on authority and integrity is something we feel everyone should be able to access. That's why we decided to make our reporting available to everyone, regardless of where they live or how much money they have. This means that more people will be better informed, united, and inspired to take action.
'Do I still think of myself as a father in regards to her?' Even though she's an adult, she gets agitated whenever I or her mother discuss her well-being. It's not going to go away anytime soon, though. The same holds true for my parents. As far as I know, my father is still concerned about Chris's eating habits. I'm 59 years old! Accept that parents will constantly care about their children's well-being. And that's not harmful," he told Radio Times. Megan and Chris co-host a number of Autumnwatch segments, and she made her Springwatch debut earlier this year.