Spinach-Artichoke Egg Salad Wrap: This is all about indulging in party food. Who hasn't gone to a party, seen the spinach-artichoke dip, lost a sense of where they were, and eaten half the bowl in 15 minutes? Maybe it's just me. But if it's not and you're also a huge fan of spinach-artichoke dip, you will LOVE this recipe! Plus it's really easy to make, with few ingredients and hardly any clean-up. In addition to a "wrap" or Sandwich, try it as a salad topping or even as a party dip.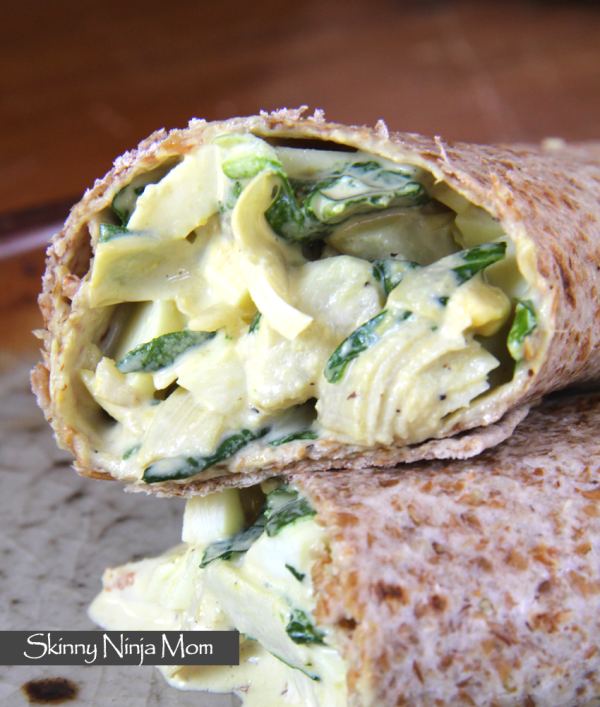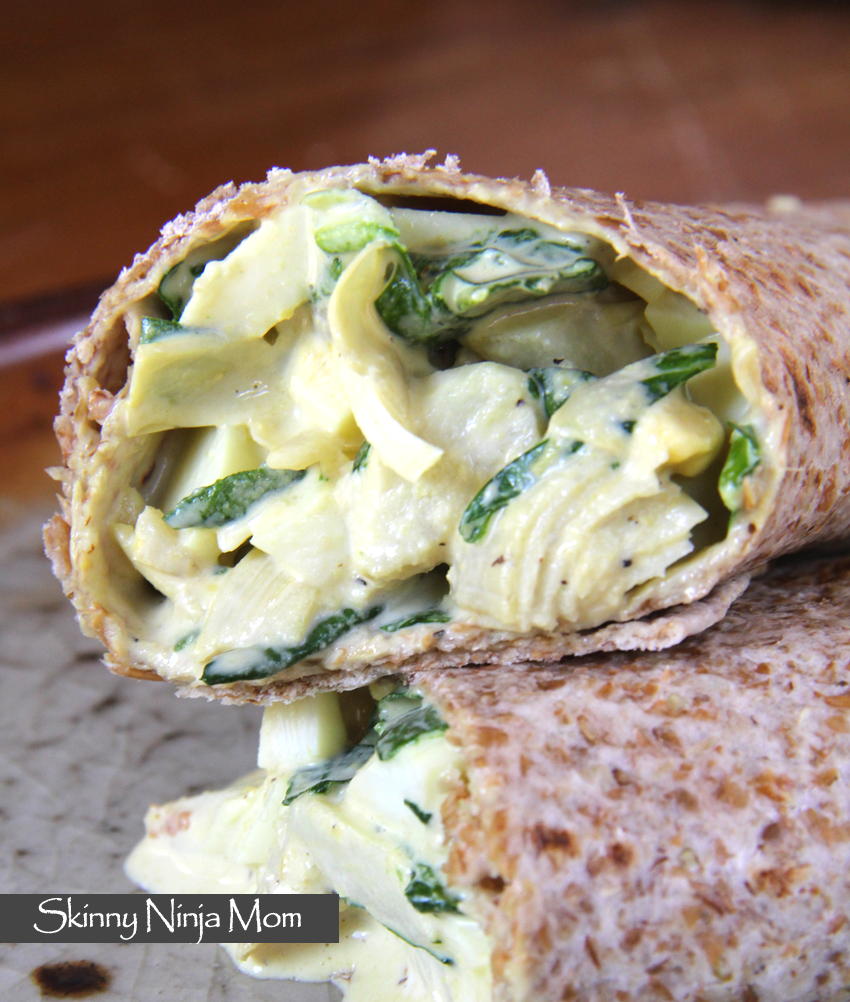 A classic egg salad like this one is hard to go wrong with. My egg salad gets a boost of colour and texture with freshly chopped spinach. It's quick and easy to make, plus it's creamy and delicious! Salad with Spinach and Eggs, a Classic American Dish. One of my favourite foods is egg salad, especially on sandwiches. Two of my favourite features are the richness and flavour. To add some variation, I decided to add some chopped spinach. My favourite part of this egg salad is the mayonnaise. Mayo transforms regular egg salads into remarkable ones by adding paprika and dijon mustard.
The following is a quick rundown of the ingredients:
You'll need about eight large eggs for four people.
Use real mayonnaise instead of Miracle Whip.
If you add Dijon mustard to your cuisine, it will become more flavorful.
Use scallions when in doubt.
Fresh spinach is delicious for its colour, texture, and freshness.
Smoky flavour: it not only adds colour, but it also gives the dish a smoky flavour.
Add a dab of fresh lemon juice to "enliven" the flavours.
freshly ground pepper and seasoned salt
Spinach is one of my favourite items to use in egg salads since it adds colour, flavour, and texture to the dish. Furthermore, doesn't it make it a little bit healthier. Microgreens and parsley are two other greens that I like to use as an alternative in egg salads.
Use a Hard-Boiler to Cook Eggs
Diced eggs, mayonnaise, spinach, scallions, and seasonings in a salad. Boiling eggs is a breeze! After two minutes of simmering, the eggs should be left in the boiling water with a cover on for another 12 minutes (with the heat turned off). So there you have it! In a pot large enough to hold 8 eggs in a single layer, bring water to a boil (enough to fully cover the eggs). It's not a good idea to stack the eggs.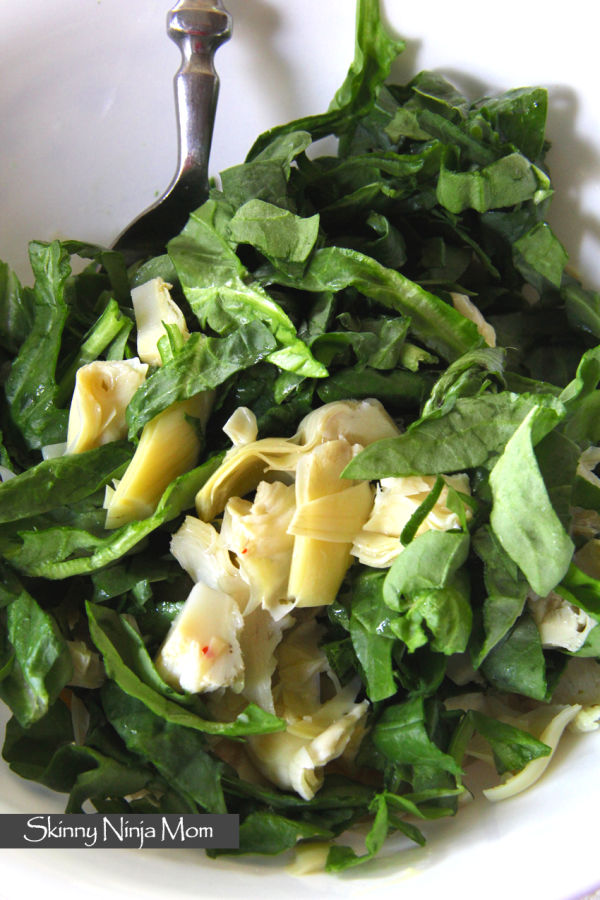 To avoid cracking the eggs, slowly lower them with a spoon. All that is required is 2 minutes of simmering time. Heat the water on low for 12 minutes, then turn it off and cover it. Run an egg underwater and peel it to check the yolk. If the remaining eggs are cooked to your liking, peel them.
Making an Egg Salad Sandwich
Egg salad sandwiches are one of my favourite midday meals, and the bread you use is crucial. The bread should be elastic and squishy in appearance. That is the most crucial point to keep in mind. In no particular sequence, I've listed my favourite bread. Sandwich bread made with buttermilk, white, or whole wheat is just a few alternatives. If desired, add croissants, brioche salad, greens, and tomatoes to the sandwich. Delicious!
Sandwich with halved and stacked egg salad
The best recipes are frequently the ones that are tried and true. I'm a big fan of innovative twists on old recipes when it comes to egg salad. You won't be able to put it down! It's finished! Hopefully, you'll like this recipe as much as I did. It's one of my personal favourites.
Salad with Chicken and Spinach Artichoke
This Spinach Artichoke Chicken Salad is for you if you like spinach and artichokes. This classic chicken salad is given a new flavour and nutritional profile by adding fresh spinach and artichoke hearts. Makes a substantial and flavorful lunch or dinner. This dairy-free, grain-free, Whole30-compliant, and dairy-free meal is a must-try. Whole30 Chicken Salad with Spinach and Artichoke.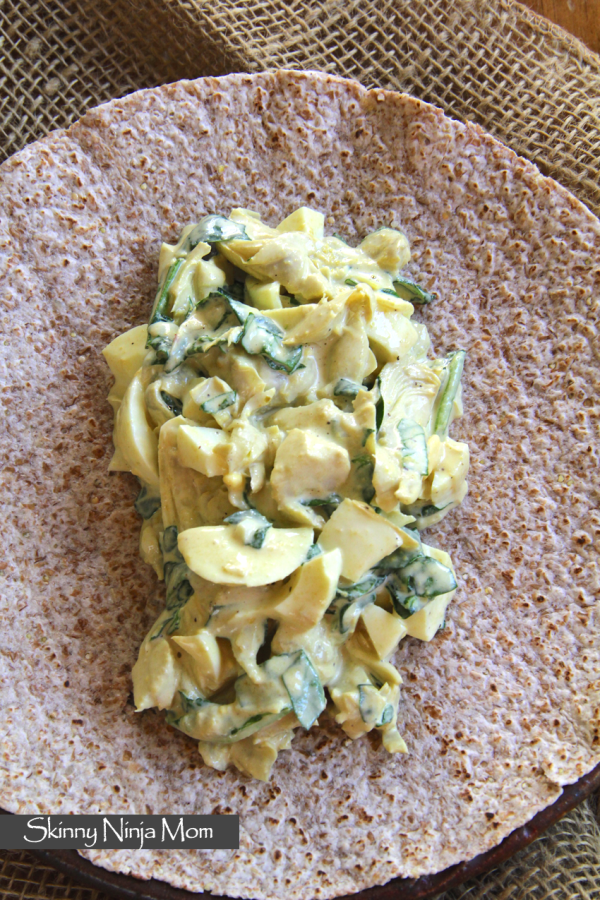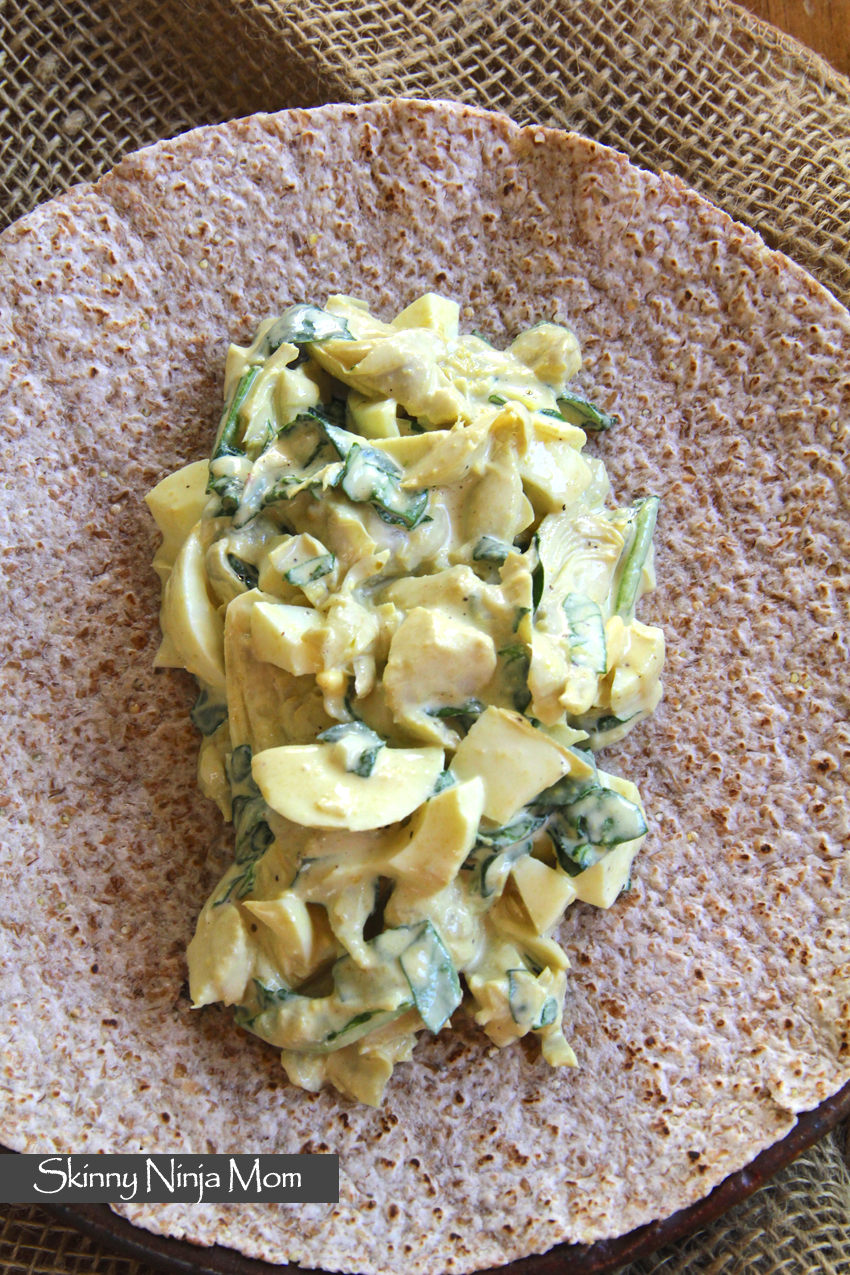 What method should you use to prepare the chicken?
One of my favourite salads is chicken salad with fruit. These are some of my most popular recipes, so you must like a variety of chicken salads. I'm sure it's because chicken salad is such a quick and easy meal prep and on-the-go lunch alternative. This instructional video will show you how to make OVEN-BAKED CHICKEN BREASTS. To prepare the chicken, you can grill it, pan fry it, or even use a rotisserie chicken.
What's the best method to serve spinach artichoke chicken salad?
If you're following a low-carb diet, serve this chicken salad on a bed of lettuce or arugula. Instead, make lettuce wraps with chicken salad. If carbs aren't an issue, serve this chicken salad in tortillas, sandwiches, or over rice.
What tools will you need to finish this recipe?
You'll need a meat thermometer and a baking dish. To organise your meals, use these Glass Meal Prep Containers with Lids. Knives of superior quality are always a sensible investment. Ceramic knives from Chef's Foundry are among my favourites. A spinach and artichoke breakfast sandwich is my new favourite way to start the day. Breakfast sandwiches have always seemed to me to be something that could only be eaten in a restaurant. I would occasionally get them from my favourite breakfast restaurant as a special treat in the mornings, but I never made them myself.
Breakfast Sandwich with Spinach and Artichokes is a new favourite
You understand what I'm talking about. Breakfast sandwiches can be produced in a variety of ways at home and aren't limited to restaurants. These homemade variants can do the trick if you're searching for a special treat. These healthy breakfast sandwiches, on the other hand, are a quick and low-calorie choice for busy mornings. My favourite healthy snack, spinach artichoke dip, is transformed into a warm and creamy breakfast dish with this recipe. This recipe is surprisingly simple for such a wholesome, home-cooked breakfast.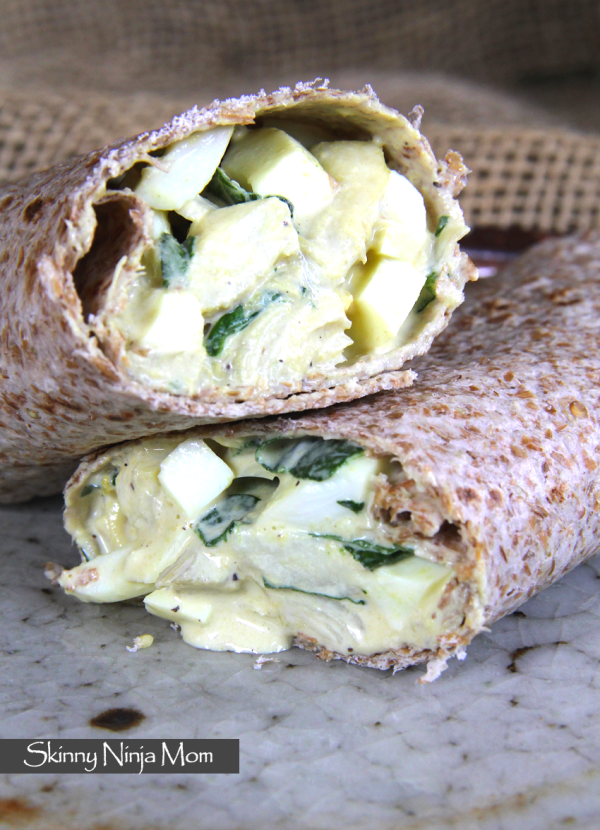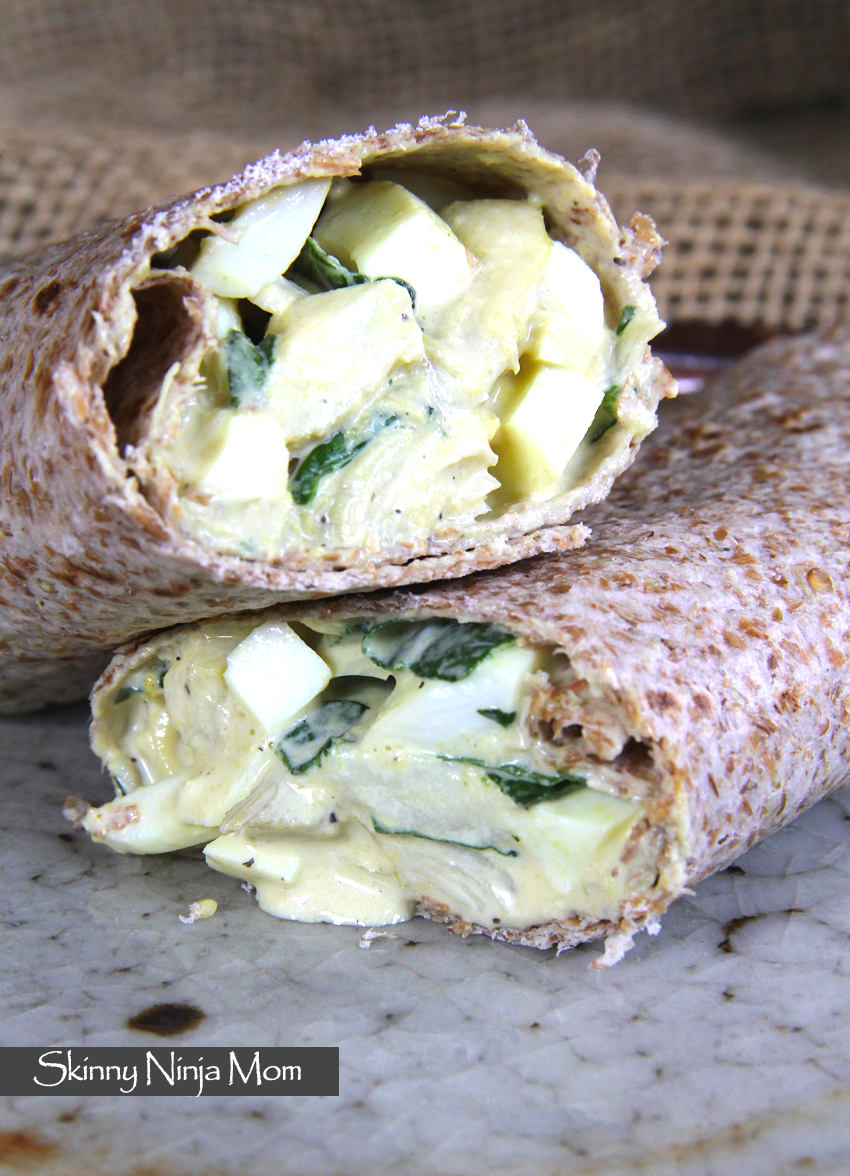 The spinach and artichoke hearts are the starting point for everything. In a large skillet, heat the olive oil and cook the spinach until it wilts and turns mushy. Set aside and scramble the egg whites with the remaining oil. One of my favourite toppings is to divide the egg whites into two mounds and top each with a piece of mozzarella. Because it's light and fresh while simultaneously being soft and melty, fat-free mozzarella is the perfect cheese for this nutritious breakfast menu. I've always favoured cheesy eggs, and fat-free mozzarella is just what I've been seeking.
This breakfast sandwich is created with oven-baked toasted whole-grain English muffins. You'll be able to save even more money if you do so. Even better, serving this sandwich open-faced allows you to easily elevate it from a quick grab-and-go breakfast to a more polished evening. One of my favourite foods is spinach and artichoke dip, so I'm always looking for new ways to incorporate it into healthy meals. This Spinach and Artichoke Breakfast Sandwich will fulfil your hunger whether you're at home or on the go!