Sea Salt and Black Pepper Parsnip Chips: What are your thoughts on parsnip fries? These oven-baked fries are a crowd favorite because they are perfectly seasoned and golden brown. Parsnip fries are a great snack or side dish for any meal. They're even Delicious with a dipping sauce of dijon aioli. We all have a strong desire for salt. Some of our favorite snacks are popcorn, potato chips, and french fries.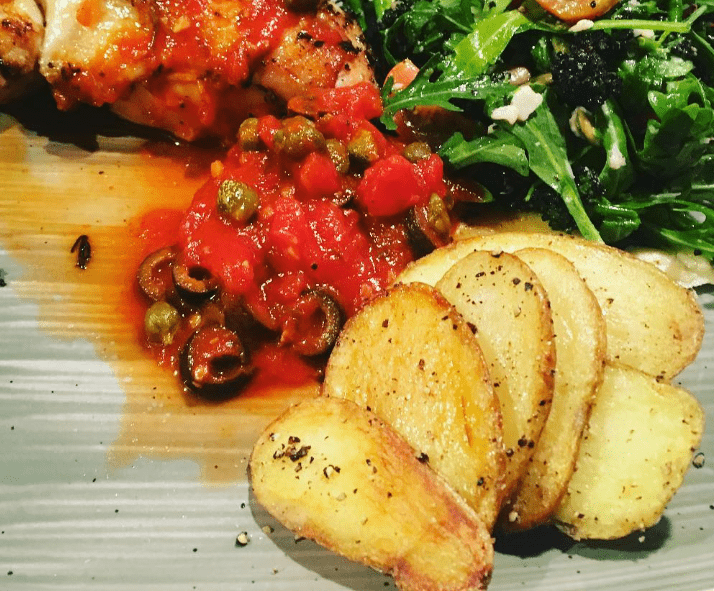 However, nothing beats a plate of fresh, hot fries when we're hungry. The classic potato French fry has its merits, but that's not what we're talking about today. Because everyone is aware of this. Sweet potato's fiery cousin is parsnip shoestring fries. These parsnip shoestrings are anything from ordinary when compared to salt-only French fries. They're flavored with fresh thyme, granulated garlic, salt, and pepper. With just a few simple ingredients, you can completely transform these fries. Fancy fries without the hassle This brown, sweet, and irresistible treat are likely to become a favorite.
How about a silky-smooth vegan aioli that only takes a minute to make?
Parsnips are one of our favorite root vegetables, and they're no exception. Even though they look like sun-dried carrots, they're actually extremely tasty. Parsnips have a nutty, deep flavor with a hint of sweetness. Parsnips are available year-round in most supermarket stores and are surprisingly inexpensive. Parsnips are a terrific choice if you're the sort who is constantly rummaging around the crisper for forgotten vegetables because they keep for a long time. When it comes to parsnips, a little-known secret is that the best flavor is found beneath the skin, so avoid peeling them if at all possible.
The Skin is left on in this Recipe for this Reason
Not only is it more delicious, but it also takes less time to cook. It's a win-win situation all around. We always opt for oven-baked fries when creating our own fries at home. It's a healthier alternative, and you won't have to invest in a deep-frying machine. Oven-baked fries are comparable to fried fries in terms of crispness and golden brownness, but they are not identical. It's critical to use a baking sheet (or several baking sheets) large enough to allow the fries to "breathe" while cooking oven-baked fries.
This way, they'll be able to get a wonderful golden brown color on all sides. We recommend chopping the parsnips into shoestring-sized pieces for more golden brown edges and a faster cooking time. Even better, they're shoestring fries, which means you get a lot more individual fries to dip in the vegan Dijon Aioli sauce (or whatever dip your heart desires). Try your hand at it. This parsnip fry recipe is a definite winner. Trust us when we say that these parsnip shoestring fries were made to be dipped in aioli.
I have no regrets about preparing these parsnip fries because they are delicious and simple to prepare. I recommend making a few extras while cooking these because you or your significant other (I'm not naming names) will likely eat the majority of them right off the baking sheet. These parsnip fries are not only healthier than conventional fries, but they also have a unique flavor. Those who have cooked with parsnips before are familiar with its sweetness. As a result, these crispy fries have an appealing sweet and salty flavor.
One of my favorite foods before starting the AIP and living a nightshade-free lifestyle was french fries. As a result, they are one of the easiest objects to replace and change. Even though sweet potato fries are considered the healthier alternative to french fries, they might get boring after a while. As a result, parsnip fries have become my go-to option. Carrots are related to parsnips, which is why they have the appearance of giant white carrots. Radishes are one of the most underappreciated and unappreciated vegetables.
How to prepare simple baked Parsnip Fries in this video
The instructions for making fries are as follows: Preheat the oven to 400 degrees Fahrenheit and line a baking sheet with parchment paper. Peel the parsnips, cutting off the ends, and then cut them in half horizontally. By slicing each half of the parsnips vertically, thinly fried each half. The fries should have a thickness of about 1/4 inch.
Potatoes Baked
Place the fries on a baking sheet, pour them with avocado oil, and season them with salt and pepper. Bake for 20 minutes. Toss everything together and make sure it's well coated. In a preheated oven, cook for 30-35 minutes, flipping halfway through, until crispy.
Dishes & Finishing Touches:
When the dish is done baking, serve with a dip of your choice, such as aioli or ketchup (I like to use this AIP ketchup). Curry Roasted Parsnip Fries are a must-try. Parsnips are underestimated in our opinion, and we'd like to see that change. This recipe could just persuade you to try them!
They cook quickly because they are crispy on the outside and tender on the inside, and they have a sweet potato texture with a potato-carrot hybrid flavor (wonderful, right?). Adding a little oil, salt, and our vibrant curry powder completes the flavor profile of the dish perfectly. Furthermore, they just require 5 ingredients, a single pan, and 30 minutes to prepare! So, what exactly are you waiting for?
What exactly is a parsnip?
Carrots and Persil are relatives of parsnips, a cream-colored root vegetable. They were supposed to be aphrodisiacs in Roman times, and they've grown in Europe and Asia ever since. They came to North America in the mid-1800s but were shortly surpassed as a food mainstay by potatoes. If you'd like us to return with some of our favorite meals, please let us know!
Parsnip fries are a delicious way to use up leftover Parsnips
Our favorite way to eat parsnips is French fries. We start by slicing them into strips that resemble French fries, seasoning them with salt, pepper, and our homemade curry powder (or your favorite spice blend) before frying them in neutral aromatic oil (like avocado oil). They should be fried at a high enough temperature (we recommend 425 F / 218 C) to brown, and they should be separated by enough space. While they're still hot, serve them with your favorite sauce! When seasoned with curry powder, they go especially well with our liquid golden sauce.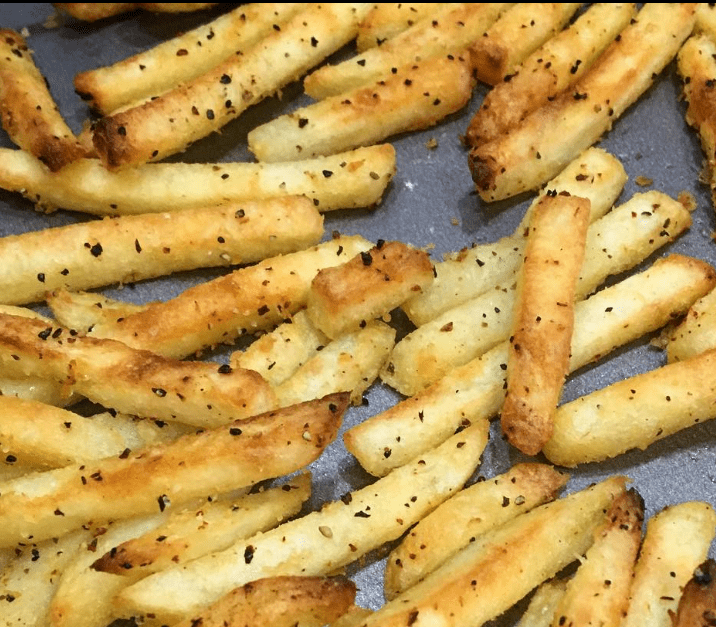 Fries prepared with roasted curry parsnips
Parsnip fries with a hint of curry powder, seasoned and cooked to perfection. Crispy on the outside, tender on the inside, and oh-so-delicious. It only takes five ingredients and 30 minutes to make! Ever since I discovered sweet potato chips a few years ago, I've been experimenting with different roots to make chips. There's the sunchoke chip, the beet chip, the carrot chip, and the turnip chip.
I like parsnips because they're easily available and light in flavor (so that they can take on a variety of seasonings), and they also pretty closely resemble a potato chip when you bake them, coming out golden in color and a little curled. Fresh-cracked black pepper makes a big difference in flavor, but you can use regular black pepper in a pinch. I like coarse sea salt for the added texture.