Muscle Food Reviews
December 3, 2021
Muscle Food Reviews: Muscle Food has developed from its modest beginnings in 2013 to become the national internet food provider that it is today. High quality, high protein, lean and inexpensive food is their primary emphasis. The likelihood is that you and I are members of their primary target market. But are they really any good at what they do? We placed a few purchases and are now bringing you the results of our thorough, comprehensive, and impartial Muscle Food evaluation.
So far, the story of muscle food is as follows:
Muscle Food is a firm established in the United Kingdom that was launched in 2013 by Darren Beale. This company has developed year after year since its founding and has received several accolades, including the title of "Specialist Online Retailer of the Year." Following the receipt of an expansion grant in 2015, the Nottingham-based firm with a clear emphasis on clean, nutritious, protein-packed food is now shipping its goods across Europe.
Do The Unthinkable is an online nutrition and exercise plan that was introduced at the same time as their 2015 expansion. It is aimed at assisting you in reaching your health and fitness goals via a combination of dietary and physical activity. As a result, we have not evaluated this program, and the emphasis of our review will be primarily on the meals from Muscle Food.
What it does and how it works
Muscle Food was founded with the goal of providing bodybuilders with a high-quality supply of high-protein meals at an affordable price. Something that was quite a novel concept when it was first introduced has now become a much more crowded marketplace, but Muscle Food has evolved with the times and has systems and processes in place to deal with a very high volume of orders while also delivering food and supplement products that appeal to a broad range of individuals.
It is very astonishing that Muscle Meals has managed to provide food with lead times of as little as 48 hours for UK delivery despite some of the most challenging global situations.
All of the food is bought online, and the value-for-money meat hampers are the preferred method of purchase for the majority of consumers. In general, it is assumed that the majority of customers will freeze the majority of their purchases and then thaw it as needed. Individual things may also be purchased, and the pre-made meal pots are a really easy way to organize your meals for the week ahead of time.
On the surface, you just place your purchase online and choose a delivery date. Delivery is almost always free or only costs £1 for most purchases, as long as you satisfy the payment barrier. The minimum order is just £25, which is much cheaper than the minimum order at some of the larger supermarkets.
The meal is transported in a refrigerated box containing ice blocks, ensuring that it will arrive at its intended temperature. You do not need to be there to accept the delivery as long as you have a secure location where it may be dropped off, and the delivery process is very smooth and efficient. Every one of the three purchases we made with Muscle Food was delivered on the precise day we anticipated, the complete order was right, and everything had excellent use-by dates.
Related
You May Also Like
September 29, 2020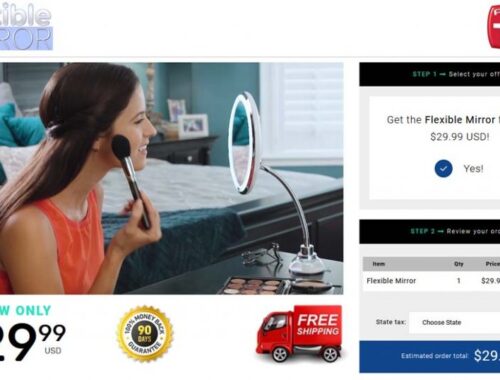 October 12, 2020
April 3, 2021