Monday Hair Care Reviews: In a single word, I would describe my daily hair care practice as non-committal. While my hair has always been low-maintenance due to its natural softness (modest boast, I know), it's also pin-straight, ultra-fine, and devoid of texture, which doesn't allow much space for Experimentation. As a result, I'm always on the lookout for products that will plump and lift my fine strands.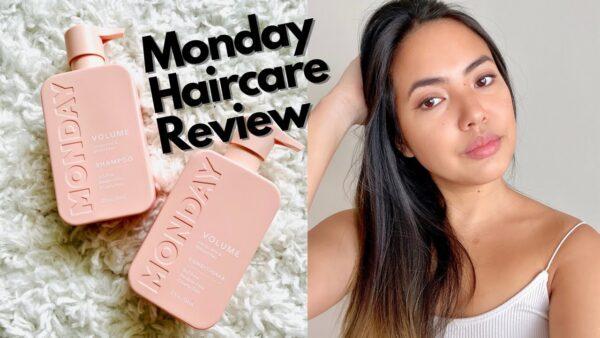 But, after years of splurging on every volumizing cream, spray, and mousse known to women, I'll admit that I'm sick of spending hundreds of dollars on products that only give me the same lackluster results. That's why I was immediately fascinated when a friend recently introduced me to MONDAY Haircare, a popular New Zealand-based company that promises luxurious results at a low price point.
What Is MONDAY Haircare, and How Does It Work?
MONDAY is the idea of Jaimee Lupton, a New Zealand entrepreneur who first started the brand in 2018 before extending it to the United States in January 2021. Despite the fact that the brand's range of pink, minimally designed bottles and clean formulas (Gentle, Moisture, Smooth, and Volume) are all $8, the brand's range of pink, minimally designed bottles and clean formulas quickly struck a chord with audiences, seemingly overnight turning the indie brand into an Instagram sensation.
In fact, since opening in the United States, the brand claims to have sold more than half a million bottles, with more than 10,000 bottles sold per day (that's seven bottles per minute, in case you were wondering). I knew I had to test the brand after hearing so much about it, including praise from Bella Hadid's go-to hairstylist Jenna Perry. Continue reading to learn more about the viral shampoos and conditioners from MONDAY Haircare.
The Methodology
Given my hair's unique requirements, I chose MONDAY's Volume collection, which is formulated with ingredients "known to suit soft, thin, and shiny hair types," according to the brand. (Double-check, triple-check, and quadruple-check.) While all of the brand's products are vegan and free of SLS, parabens, and cruelty (which is a must for me), the Volume line includes a few skincare-inspired ingredients like coconut oil, and ginger root, and panthenol (pro-vitamin B5).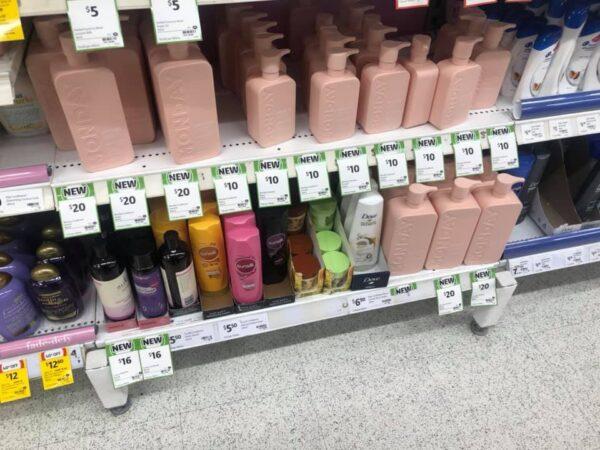 The former (which is high in lactic acid) adds extra nourishment and conditioning, whereas ginger root increases blood flow to the scalp, delivering essential nutrients to the hair follicles and promoting healthier growth and regeneration. Panthenol is widely regarded as the "gold standard" of hair moisturisers because of its ability to repair and strengthen damaged hair, reduce split ends, and improve elasticity. The conditioner was the same way, rinsing out quickly and leaving my hair instantly softer and less tangled.
The Mood
Volumizing shampoo and conditioner formulas, in my experience, tend to be thin and watery, which doesn't always result in the most luxurious wash. With MONDAY's Volume collection, I didn't have to worry about that. Instead, the shampoo comes out as a thin gel, and the conditioner is a light cream—both of which made it simple to work the product through the length of my strands without causing any unnecessary fallout (a huge pet peeve of mine). Despite the lack of SLS (which causes shampoo to sud up), the shampoo produced a surprisingly rich and nourishing lather that left my hair feeling clean and not stripped or coated once rinsed.
The Aspect of Sustainability
In addition to all of the hair-healthy ingredients, MONDAY has taken several steps to make its products not only more affordable but also a more sustainable alternative to salon-quality brands. For starters, the bottles' distinctive square shape isn't just for looks; it also allows them to be packed more tightly and efficiently, lowering their overall carbon footprint. Other initiatives include using 100 per cent recycled packing tape printed with environmentally friendly soy-based ink, shipping boxes made from recycled content, and eliminating all plastic packaging—no plastic fillers, polystyrene, or bubble wrap.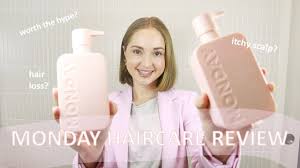 The Aroma
All of MONDAY's products are scented with the brand's signature Gardenia scent, which is light and fruity-floral. Even though I don't pay much attention to the scent of my haircare products—I'm more concerned with the end results than the olfactory benefits—I couldn't help but take a few whiffs as I emerged from the shower. If you're sensitive to strong perfumes or prefer that your hair doesn't smell like a Macy's fragrance counter all day, rest assured that the scent is subtle and won't overpower your favourite scent.
That kind of question used to make me think it only happened in commercials. But it turns out that the duo's shea butter, panthenol, and hydrolyzed rice protein-rich formulas fulfill my capitalism-induced fantasies, and make Monday a pleasant experience. My only complaint is that the white font on the bottle is difficult to read against the light pink background, so I'll have to find something else to read in the shower. But for $8 and a scent that lasts for days, it's a no-brainer. I'll make it work.
For some context, Monday Haircare launched in Australia earlier this year after expanding from its native New Zealand, where it quickly sold out six months' worth of stock in just four weeks. The global migration continued when it arrived in the United States in late January, and four matching shampoo and conditioner formulas for moisture, volume, smoothing, and scalp soothing was unveiled at Ulta in February.
My Findings
It was time to put the shampoo and conditioner to the dreaded comb test after rinsing out my hair. Even the best volumizing products have previously proven to be too drying for my delicate strands, making combing them fresh out of the shower (when they are at their most fragile) a nightmare. With MONDAY, however, this was not the case. My wide-tooth comb glided effortlessly through my hair, not catching on a single knot. We were off to a good start so far.
I applied a small pump of my go-to heat-protecting cream (a must for strong, healthy hair) and finished drying with a blow-dryer after letting my hair partially air-dry for the next 30 minutes. I noticed a difference right away. While the shampoo and conditioner didn't give me Dolly Parton-level volume, they did make my hair feel lighter and bouncier, which made it easier to lift my roots with a round brush. Furthermore, my strands felt incredibly soft and glossy,
which are two qualities I frequently have to forego when using volumizing and texturizing products. I'd say MONDAY's products delivered similar results to my usual lineup of luxury shampoos and conditioners, which includes products from brands like R+Co., Oribe, and Olaplex, and at a fraction of the cost, making them a total win in my book.
The Final Decision
I had my doubts that an affordable product could deliver the same level of results as my trusted luxury products, but MONDAY delivered on all of its promises and then some. The formulas were not only vegan, cruelty-free, SLS-free, and color-safe, but they were also enjoyable to use, smelled fantastic, and most importantly, left my hair looking and feeling soft, swishy, and healthy. I won't say the formulas significantly increased the volume of my hair, but few things will when your hair is naturally straight and fine like mine. Still, I'm looking forward to making MONDAY's products a regular part of my routine, which will benefit both my hair and my wallet.