Foreverwick Candle Review: You've always hoped to find a diamond in the bottom of a candle, haven't you? As it turns out, Foreverwick Candles in Chicago has made this ideal reality with its candles, which include a diamond to represent the memories made while using them. With Foreverwick Candles, you may find actual diamonds that are GIA-certified,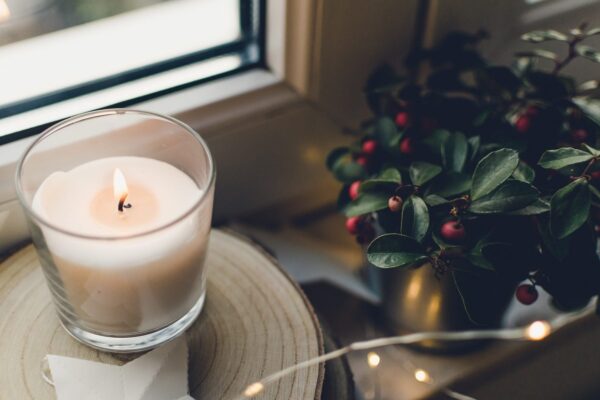 which is something many people would want to find after their candles have melted, unlike other ring candle brands you may be familiar with. Customers can also collect their diamonds in exchange for 14K gold or white gold jewelry through a diamond rewards program. Because of the firm's unique concept and the creative names given to its candles, Foreverwick Candles has built a beloved brand that is ideal for giving as a gift or treating yourself to. Let's find out what this company stands for.
Foreverwick Candles – what are they?
Foreverwick Candles, based in Chicago, Illinois, sells natural soy wax candles that are 100 percent created in the United States. Glass jar candles with cotton wicks, natural soy wax, and a variety of aromas are among the many options available. Unicorn Poop, Baby Yoda, MILF, Boss B*itch, S#x Wax, and other out-of-this-world candle names are just a few of their unusual scents.
Foreverwick Candle Review
The proprietors came up with the idea for the brand. The candle they purchased on their first date was used on all following dates. It was only after the candle had melted and they had lost all recollection of their first minutes together that they came up with the brilliant idea of creating diamond-encrusted candles to commemorate their time together. A candle with a diamond inside was therefore created, which symbolizes love, memories, and eternality, because – after all – diamonds are so eternally beautiful.
Besides Candles, Forverwick Candles Has Other Products: Candles, bath and body items, and lockets are all available in their webshop. As you might expect from a candle-making company, they also make bath bombs, body creams, and perfumes. Our attention should now be drawn to the candles. Candles created from natural soy wax are non-toxic and safe for human inhalation. They may be reused and have a clean burn. They also employ cotton wicks, which are natural and renewable, giving their products an eco-friendly look… Lead and zinc are not present in the cotton wicks that they employ. The company has a wide variety of collections, each with a unique combination of smells and oils.
Assorted types of candles include:
Sparkle
Fusion
Scents with a Meaning
Specially Produced
Diamonds with a Twist
4 Candles with a Glow
Candles for Chakras
The Sparkle candles "sparkle" as they burn, whilst the Fusion items are a blend of the many scents in one product. Candles in the Signature Scent collection, such as Love Spell, Rose, Vanilla, and others, are always available, whereas those in the Limited Edition collection are only available for a short time. The 4 wick candles, on the other hand, have four wicks and provide a quick, even melt pool with excellent throw. Double diamonds have two diamonds, whereas 4 wick candles have four wicks. Also included are crystals that target certain chakras on the body, such as the diamond in the Chakra candles.
Overview of the Goods
Natural Soy Wax is the wax kind.
10 oz. and up in weight.
Price: $30-$75 per month
Diamond of 0.25 carats!
Foreverwick Candle Review
When the wax melts, the diamonds are revealed in a gold-foiled vial. For a small additional fee, you can exchange ten of your existing diamond earrings or rings for a pair of 14K or white gold earrings or rings set with ten of their diamonds. The company also offers bath and body products and diamond lockets.
70 hours of burning time.
These Candles' Bottom Line
With diamonds inside their candles, Foreverwick Candles offer a novel spin on the traditional premise. In return for 10 of their diamonds, you can get 14K gold or white gold jewelry. GIA (Gemological Institute of America) certified diamonds. As a result of the candles' quirky titles, they make for excellent gifts for loved ones. The perfumes are made from a combination of oils and fragrances, and the packaging is adorable. Foreverwick Candles has wonderful candles to sample if you're looking for a special present for someone you care about or for yourself.
DON'T ASK US HOW WE DO IT, WE'LL TELL YOU HOW
When it comes to candles, there are few better than diamonds: ForeverWick candle was born on a first date. We walked to the store after supper since we didn't want to part ways. We bought a candle after wandering around the store. The first time we made dinner together, we decided to light a candle and watch a whole movie series until the next morning. The candle served as a constant reminder of where we had come from. After a while, the candle had almost gone out, but how could we get rid of something that had so much personal significance? ForeverWick Candle was born out of this experience. With each candle, we've included a genuine diamond as a memento of the precious moments you had with people closest to you.
Since no one else has access to these diamond costs, we are able to pass the savings on to our clients. These 0.03-carat diamonds are worth a lot and can be used in jewelry, so don't miss out! My Candles Produced a Ton of Diamonds, Now What? The diamonds from our candles may now be collected and turned into gorgeous 14k white or gold rings or earrings through our new diamond rewards program.
ForeverWick Diamonds are a hoax, right?
We use only natural, earth-mined diamonds in our candles. Our diamonds are all GIA-certified (Gemological Institute Of America). For each candle, we've included a diamond weighing no less than 0.03 carats. You can see all diamonds that are less than 0.25 carats GIA certified by clicking the link below: GIA certifications for diamonds greater than 0.25 carats are standard for all larger stones. To put real diamonds in candles for this little of a price is a mystery.
Candles with a chance to win a jackpot
We had to include Jackpot Candles on this list because they've consistently produced high-quality candles and offered first-rate customer service in the past few years. Colored soy wax candles have a strong fragrance and produce large melt pools when lit. Wood wicks and attractive jars and labels have been added to the candles since they were last redesigned.
Too far, Jackpot candles provide 40 distinct aromas, ranging from caramel coffee latte to freshly squeezed lemonade. Jackpot candles are available now. They provide a complete list of scents on their website. You can win a $5000 ring by lighting these candles. I don't think anyone would be mad at getting one of these rings, even if it wasn't as high of a prize as some other brands. As a bonus for those of us who have Amazon Prime, Jackpot Candles may also be purchased there, making it even handier.
Weight ranges from 8 to 16 ounces.
Wax Type: Natural soy wax, 100% pure
Ring ($15-$5000 worth) as a prize option
3/5 minutes for the burn