Elvis Exhibition Bendigo Ticket Prices: This massive new biographical display including over 300 things belonging to the rock 'n' roll king himself has landed in Australia. It's time to put those blue suede shoes away, Victoria. A new Elvis Presley biographical display has opened at the Bendigo Art Gallery. It's a major win for us, in my opinion. It contains over 300 objects from Graceland that belonged to the 20th-century icon of music, fashion, art, and more.
https://twitter.com/bgoartgallery?lang=en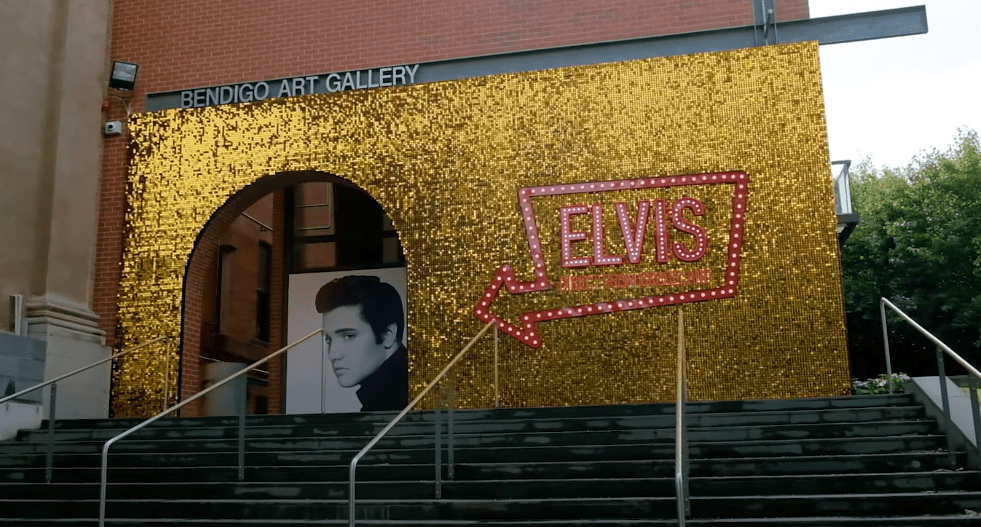 You'll discover about his early years, his rapid ascent to stardom as a musician, and his long-lasting influence on popular culture around the world. Among the many artifacts traveling to Australia for this Bendigo, exclusive is his racing-red 1960 MG convertible and bespoke 1976 Harley-Davidson. His first-grade crayon box was among the other artifacts. The exhibition's launch was attended by ex-wife Priscilla Presley, and the King's family gave it their blessing. "Elvis: Direct from Graceland" is on show at the Bendigo Art Gallery in Australia. Elvis Presley: Direct from Graceland, presented by the Graceland Archives and the Bendigo Art Gallery (Australia), is now on display.
An exhibition dedicated to Elvis Presley's life and style that has never been seen in Australia before. The exhibition will include a wide range of costumes and ultra-cool clothes, as well as historical souvenirs and treasured things from one of the twentieth century's most well-known public figures. The show will be on display from March 19, 2022, to July 17, 2022. A big new exhibition focuses on one of the twentieth century's most famous and influential figures.
Elvis:
Direct from Graceland will premiere at Bendigo Art Gallery on March 19, 2022. For the first time, the Graceland archives have been made available to Bendigo, offering the gallery unprecedented access to one of the world's most famous artists.
Co-curated by Bendigo Art Gallery and Graceland
This one-of-a-kind exhibition, co-curated by the Bendigo Art Gallery and Graceland, will focus on Elvis Presley's remarkable career, as well as his outsized personality, as well as lesser-known aspects of his early years, interests, and personal life, as well as his avant-garde sense of fashion. Elvis: Direct from Graceland is a must-see for any Elvis fan, from his military uniforms to his 1976 Red Bicentennial Custom Harley Davidson and an incredible array of his famous jumpsuits to personal items like Lisa Marie's baby clothes, Elvis' first job application, and the 1st-grade crayon box he brought to school.
Elvis Presley's 1960 MG Blue Hawaii is making its way to Australia for the first time. Elvis owned and drove this dazzling red convertible MG around Hawaii in his leisure time, making it the only one of his films that he truly owned. The presentation will feature Elvis' wedding tuxedo and Priscilla's wedding gown, as well as two ensembles from his renowned television performance known as the '68 Comeback Special and clothes from his eclectic personal collection. Elvis early years in Tupelo, Mississippi's'shotgun shack,' his breakthrough Sun Studios success, his time in the US Army, his time in Hollywood, his memorable '68 Special performance, and the flashy Vegas years will all be recalled.
Working on an exhibition commemorating Elvis' Australian time with the Bendigo Art Gallery was a dream come true for Angie Marchese, Vice President of Archives and Exhibits at Elvis Presley Enterprises. It's an incredible honor to collaborate with the Bendigo Art Gallery's creative team to give this unprecedented, comprehensive, and comprehensive look into Elvis Presley's life and career in Australia. Despite the fact that Elvis' songs and legacy are still adored in Australia, Graceland takes great pride in the fact that the King himself was unable to make the trip. Fans in Australia can expect to get a glimpse of Elvis' life.
It's not just about his Music and Acting;
it's also about his passion for books, motorcycles, horses, and karate, as well as the haven he established for his friends and family at Graceland. The show includes items from Graceland, as well as old Elvis-branded merchandise and scripts for Hollywood films. Elvis Presley is adored by generations of fans. Throughout the presentation, look for this logo to uncover stories and facts for visitors of all ages.
Collaboration with the Graceland archives to create a detailed story of Elvis Presley's life and career was an honor for the Bendigo Art Gallery. "At a time when international travel is restricted, we are happy to be able to bring this iconic collection to Australia," she said. "This is the latest in the Bendigo Art Gallery's international series of shows honoring our recent past's great style icons, including Marilyn Monroe, Grace Kelly, Balenciaga, and Mary Quant." This exhibition highlights Elvis Presley's pioneering sense of style, his strong professional ties with designers such as the Lansky Brothers and Bill Belew, and his impact on 20th-century visual culture.
"Landing this exhibition is a big coup for Bendigo and Victoria, and thousands of Elvis lovers are already marking their calendars," said Martin Pakula, Minister for Tourism, Sport, and Major Events. "Whether people come for the jumpsuits, the Harley, or simply to commemorate one of the great individuals in recent history, the advantage will spread to cafes, restaurants, and hotels all throughout the region."
If you need to contact Elvis Presley
Giving people the chance to have focused engagement with art through visual, auditory, tactile, or sensory experiences is an important component of the Bendigo Art Gallery's aim. our Elvis Presley collection: Graceland provides a number of accessible services and equipment, including tours for the deaf and hard of hearing, as well as those who are blind or have low vision.
Keeping the objects in Good Condition
The majority of the antiques in Elvis: Direct from Graceland are displayed in museum cases. Certain objects, such as the jumpsuits, can be seen without being protected by a case, which is known as an open display. Visitors may get up close and personal with the materials, inspecting even the tiniest details. All artifacts in our exhibitions and collection are kept safe and secure in the Gallery's climate-controlled environment, with only specialized workers handling them. Every day, they are inspected to ensure that they are in good working order. Please do not touch or lean into the displays, and turn off your camera flash to help preserve the artifacts.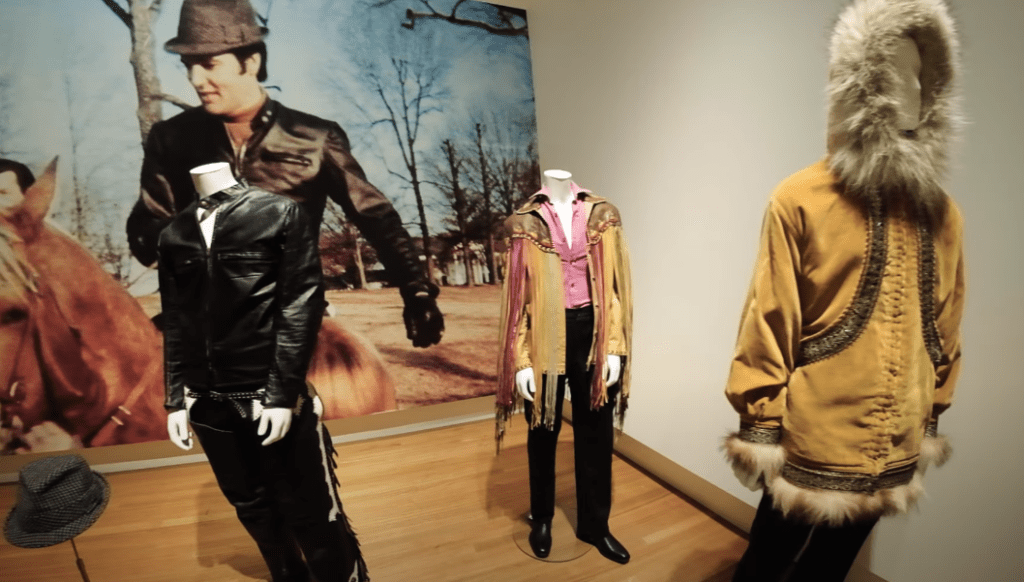 Is there anyone from outside the city that could be interested in visiting Bendigo?
Learn more about VIVA Bendigo, an exciting series of activities and experiences in celebration of Elvis: Direct from Graceland, an Australian Exclusive. Elvis Presley, one of the most well-known public figures of the twentieth century, left an indelible mark on music, fashion, design, and the visual arts. He is still referenced and re-mixed today as one of the most significant individuals in current men's fashion.
Elvis Presley was immersed in the rich and varied musical traditions of the Deep South as a child, growing up in poverty in a small Mississippi town. Elvis Presley signed a major record deal just two years after recording his debut song at Memphis' legendary Sun Studios, and he became an overnight sensation. During those heady years, Presley bought Graceland and converted it into the private sanctuary he would never sell as his popularity expanded over the next two decades.