Charlotte Tilbury Night Cream Reviews: Charlotte Tilbury's name was almost always used in connection with the phrase "Magic Cream" when she was mentioned in a sentence. When the product was initially released, it was marketed as the "ultimate Moisturiser" that would replace all other moisturizers. Charlotte Tilbury is without a doubt one of the most sought-after and successful makeup artists in the world.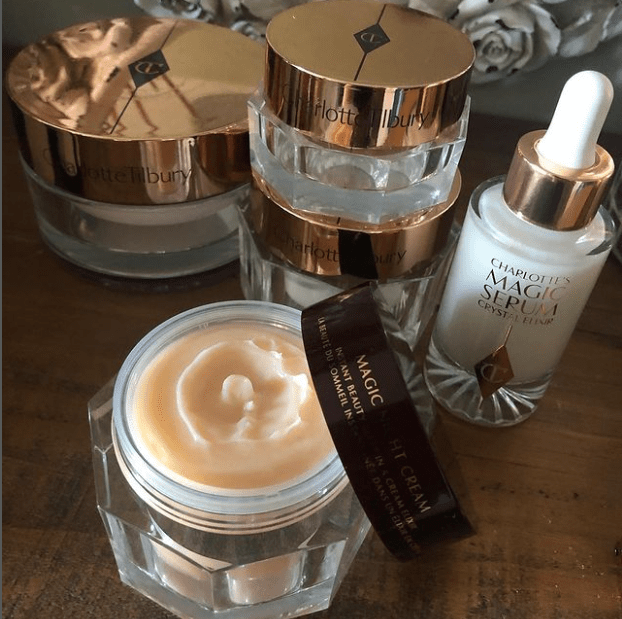 The Charlotte Tilbury skincare products are just as appealing as the rest of the line's packaging. I'm now working my way through a small pot of 'Magic Night Rescue Cream,' which was included in my advent calendar last year (you can read my post about the advent calendar here). I had high hopes for this tiny miraculous pot of cream, which retails for £100!! You'd be persuaded to buy it right now if you read the contents and the sales pitch that comes with it. It's almost like a miracle happened. Winter Daphne Stem Cell Extract and Time-Released Retinol help firm the skin and keep it looking young,
While Winter Daphne Stem Cell Extract and Time-Released Retinol boost collagen formation, making the skin appear younger and more radiant. When she first launched her cosmetics line, her "Magic Cream" was the star of the show, and she gave countless press interviews to market it. Charlotte's 'Magic Cream' was inspired by her work as a backstage makeup artist and her desire to use a product like this on her clients and models. Charlotte appears to have made her own product pot from a combination of materials. She had no choice but to integrate this when she started her own apparel line. I received a sample of the Night Cream and would want to share my thoughts with you.
Is the product effective despite the scent?
I expect nothing less than miracles when I spend £100 on skincare. For the first few days, I wasn't blown away by the Magic Night Cream. After utilizing Charlotte's products, my skin seemed cleaner and felt softer and plumper, just as Charlotte had stated. However, there was no discernible effect. This week I'm on holiday in Kefalonia, and I've brought the Magic Night Cream with me. I hoped it would be just what my skin needed after a long day in the sun because it was a thicker moisturizer. When I travel, I keep the majority of my skincare products in the fridge.
Wearing them on chilly saves them from melting in the heat, but it's also a nice experience while visiting a hot country! I'm glad I took it with me when my skin really needs moisture and attention. This way, I've had a lot more fun with it. I got sunburned around my nose and upper lip the first day we were here because I had a cold and was continually blowing my nose. Thanks to the Magic Cream, my burns have been soothed! I used my travel-size version for the first time when I went to Brighton a few months ago. A number of the girls in my group had tried the original Magic Cream before and were not impressed, which shocked me.
The lotion had the viscosity of a balm rather than a cream, which was unlike anything I'd ever used as a moisturizer before. Because the balm has a thick viscosity, I expect it to be a potent nightly moisturizer, which is just what I'm looking for. I like to spend money on skin care products in the evenings so that they can work their magic on my skin when I'm fast asleep. It feels as if it sinks into the skin rather than sitting on top of it. This is not a moisturizer for folks who dislike the feel of lotion on their skin. It's a bit sticky, but not too horrible. It doesn't have a particularly strong smell, but it does have a slightly disagreeable odor.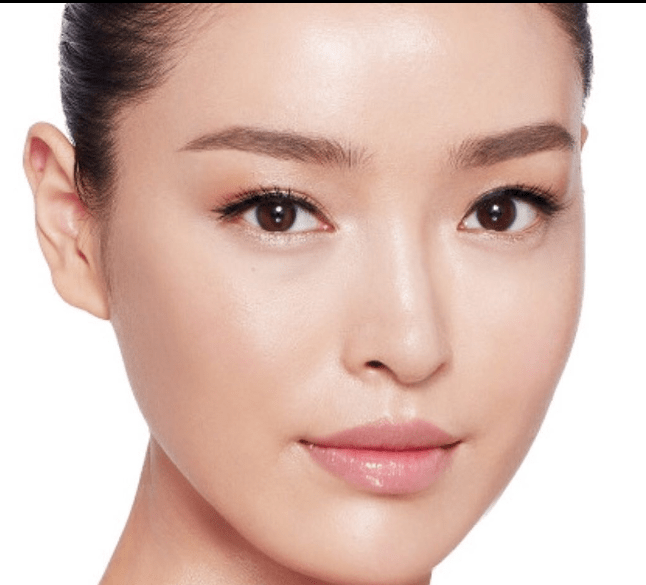 The following is a Description of the goods:
The price of £100! My four-year-in-the-making Magic Night Cream is a night cream elixir that will completely alter your skin. If you're seeking an anti-aging wonder cream elixir that some of Hollywood's greatest facialists have already recommended, go no further than this wonder cream elixir! Wow, these photos are amazing… You might not want to use this product if you're sensitive to odors, but you might not want to buy a new pot if you aren't. Is this going to be the last time I buy this cream? No.
Would I be willing to pay full price for it? No. If given the chance, though, I would gladly accept it as a freebie or gift from someone. To be honest, I doubt you'll be unsatisfied with the Magic Night Cream if you're prepared to spend so much money on a product. It certainly comes up to its promises, but the price tag is a turnoff for me. It may have had better effects if I had used it for a longer period of time, but there is no pressing need for me to spend money on it right now. Charlotte refers to it as her Beauty Sleep Cream Elixir. It has a mask-like feel and smoothes and tightens the skin right away.
After using it twice, I awoke with moisturized, juicy skin that seemed to lock in moisture and receive a healthy dose of nourishment. It's fantastic. I'll definitely use this lotion to keep my skin from drying out on my future long-haul flight. I've created a luxuriously textured formula that feeds your skin overnight with a powerhouse of 8 youth-boosting ingredients, including Winter Daphne Stem Cell Extract and Time-Released Retinol, that may transform tired and dull skin into renewed soft skin in collaboration with the world's leading laboratories! My skin appears to be healthier and younger than it was five years ago.
Charlotte Tilbury Magic Night Cream: What I Thought:
The Charlotte Tilbury Magic Night Cream is housed in a sturdy glass container with a brown copper top. The jar's lid and bottom are printed with the brand's and product's names. There is one ounce of product included. Charlotte Tilbury claims that her Magic Night Cream will give you the best skin when you wake up, and it does. If you have really dry skin, this lotion is a blessing. The bare minimum of quality is required to cover the entire face. This cream gives my dry skin a fresh lease on life.
It improves the appearance of the skin by making it more hydrated, plump, and radiant. It will give you a level of hydration that you've never experienced before. It's difficult to express how hydrated this is. The cream has a thick, heavy, tacky, and sticky texture that makes spreading it difficult. In order for the cream to penetrate completely, you must massage it into your skin. It takes a long for it to sink in for some reason. Even after it has dried, the finish is tacky and sticky. My skin, on the other hand, feels supple, luminous, and nourished when I get up in the morning.
This cream is very moisturizing for oily or combination skin and should not be used. This cream is good for sensitive skin because it does not irritate the skin's surface. Winter Daphne Stem Cell Extract's anti-aging benefits are attributed to its capacity to bind skin cells together to mimic the skin's natural structure. Time-Released Anti-Aging Hero Retinol promotes skin cell renewal and collagen production, resulting in younger-looking skin.