Better Call Saul Season 6 Episode 5 Review: In this week's episode of Better Call Saul, everyone is plotting something. Director Melissa Bernstein gets to play with all of Better Call Saul's best visual calling cards as the parallel cat and mouse games between Jimmy and Howard and Gus and Lalo intensify; meticulous montages detailing fine-tuned processes, time-lapses, and revealing wide shots all appear as the parallel cat and mouse games between Jimmy and Howard and Gus and Lalo intensify.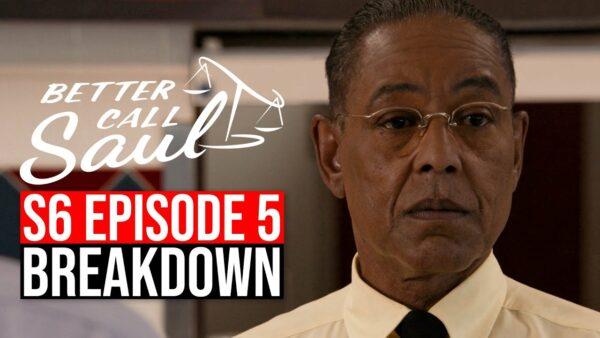 Kim feels uncomfortable and awake in bed next to Jimmy, who is soundly sleeping. It's a nod to the season's first episode, and it shows how Lalo's knowledge is weighing on her mind. Kim is kept awake by a bodily terror, while Jimmy was left staring at the ceiling due to existential dread. When Jimmy wakes up, he notices Kim has placed a chair against the door and assumes she is suffering from post-traumatic stress. He expresses his happiness that Lalo is no longer alive. It's curious that Kim chose not to share the knowledge Mike shared with her. Perhaps she's too near to achieving her goal of being able to establish her pro bono practice for Jimmy to sound the alarm and yank them off their current path.
Meanwhile, Hamlin and Cliff Main meet with the Sandpiper victims to encourage them not to hire their own lawyers and to stick with the class-action case. Cliff, on the other hand, begins to notice Howard's fidgeting and performatively joyful demeanour. He sees comparisons to his own son's situation when he finally confronts Howard about the prostitute incident. During the dispute, Howard has a revelation and asks Cliff who he was meeting when he witnessed Howard supposedly throwing a woman from his Jaguar. Cliff tells Howard that Jimmy McGill was somehow involved in all of this.
Except this week, Jimmy has no tricks for Howard
He's inundated with new work. He rehired Francesca as his secretary because his new office was already full by 9 a.m. She shows up out of respect, but she isn't happy about returning without Kim and with a clientele that has evolved since Jimmy's elder law days. When Jimmy says he'll pay her double, Francesca wonders if he means double what he used to pay her or double what she makes now. As he watches Francesca walk out the door, he corrects himself by saying whatever is more. It's a classic episode of Breaking Bad's Saul Goodman.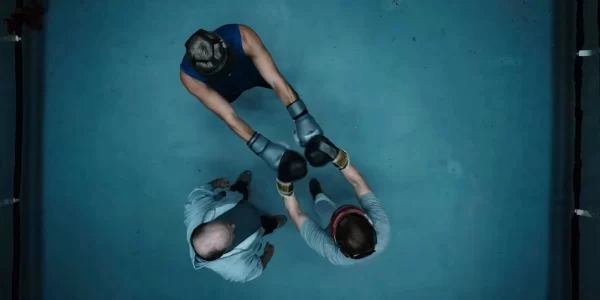 Francesca takes him to a boxing gym after work to meet a customer named Mr. Ward. Howard is the "customer," and Jimmy has been misled into coming so they can "fight it out." Jimmy laughs off the idea at first, with the fierce fire in his eyes that we've seen throughout the series. He decides to fight Howard, and the scene is filled with physical comedy and great POV camera work. Jimmy collapses to the ground, and neither man believes their problems have been resolved. Following that, we see Howard meeting a man who he has assigned to follow Jimmy and report on everything he does and says. Jimmy McGill is now followed by two parties every day.
As Jimmy receives a black eye, Kim runs into her former paralegal Viola. Rather than apologizing for abruptly quitting Schweikart & Cokely, Kim is attempting to discover more about the Sandpiper case. Kim discovers that the judge is Rand Casimiro, which she and Jimmy plan to take advantage of, but Viola spends the time complimenting Kim and expressing her respect for her work. Kim's expression almost betrays her recognition that she isn't perfect. Rhea Seehorn has done it before. Finally, Gus spends the entire episode on high alert, anticipating Lalo's arrival at any moment. Gus does not want the Salamancas to gain the upper hand, therefore he keeps a.38 in the incomplete superlab.
This occurs while Lalo is searching Werner's Office
The camerawork creates tension, but Lalo manages to slide through a window without being hurt. At the frigid opening of the episode, he notices a keepsake on the shelf and exits. Sorry, I'm not familiar with my tools, but it's a plexiglass-covered tool from Werner's "boys." The manufacturer's name is "Voelker" at the bottom. Lalo looks to be looking for answers in Werner's group.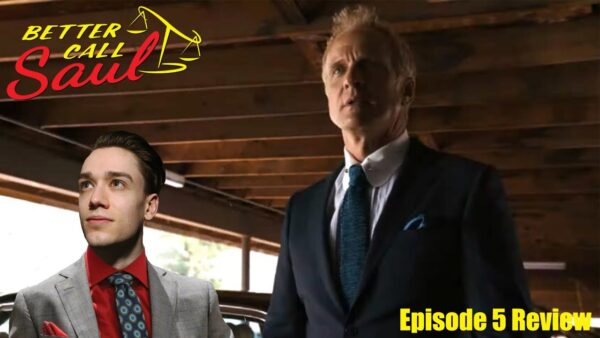 Despite the fact that "Black and Blue" involves a boxing match between Howard and Jimmy as well as the reappearance of Lalo, it is a more enjoyable watch for Better Call Saul fans than last week's easter egg-filled hour. Others may dismiss it as just another table-setting episode, but Kim's failure to warn Jimmy about Lalo and her disdain for Viola's compliments felt like pivotal moments. Kim's plan to embarrass Howard has softened now that Howard is aware that someone is after him. Rhea Seehorn's portrayal of Kim was superb once again, particularly during the confrontation with Viola.
Howard and Saul's trade blows until one of them emerges victorious
The episode "Black and Blue" accelerated the cartel and Saul stories significantly. The confrontation between Jimmy and Howard, as well as the introduction of Lalo Salamanca, were the episode's two most anticipated moments. The character Jimmy/Saul had been portrayed as Howard for months and received a dose of Jimmy/own Saul's medicine. The episode once again pulled us into a boxing ring with Saul and Howard, delivering something unexpected. The best aspect of the story is that Jimmy has no idea he's being followed by two different gangs.
What it Takes to Find Yourself in a Pickle
I'll have a review of this week's Better Call Saul episode, "Black and Blue," as soon as you cancel my entire week. You are accurate, there is a problem with me. It's just not what you're expecting. In my life, a Jimmy McGill problem has developed. After Kim and Mike's momentous encounter last week, the final episodes of Better Call Saul are likely to blend the legal and cartel parts of the program more and more. Saul, on the other hand, is unlikely to have known Gus prior to his appearance on Breaking Bad.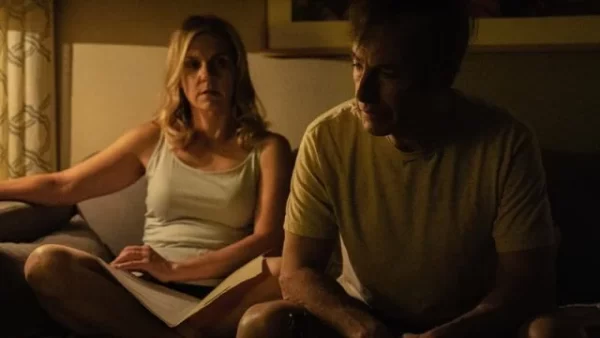 Although there may be some crossover between the stories, I feel they will mostly continue on their own. There's a lot of crossover between this week's stories and those from the previous week. Gus Fring and Howard Hamlin, two characters who will never meet until the end of Saul but who spend "Black and Blue" grappling with similar difficulties, are particularly intriguing. Both of their jobs are in peril as a result of well-known foes over whom they have little control at the present.
It's obvious that Lalo is seeking Gus and everything he stands for. Gus, on the other hand, has been quite paranoid for the past two episodes and is having a difficult time remaining calm. We've never seen Gus, the brutal killer, be afraid of anything. Gus in psychosis makes us even more afraid of Lalo, who is one of the best and smartest TV villains. This effectively elevates Lalo Salamanca to the status of the greatest Breaking Bad universe villain.